Crocheted Panda has a new look!
I learned how to dye wool with kool-aid and dyed my first skein...er partial skein...of wool. I didn't use kool-aid because I didn't have any, but I did have Crystal Light Rasperry Lemonade. The yarn I used was Yarn Bee Melody Wool Blend Bulky. It came out pretty good considering this yarn has an acrylic wrap and was originally black-grey-white ombre. I've also been working on hexagons using up my Red Heart scraps, I plan on making a scrappy-ghan.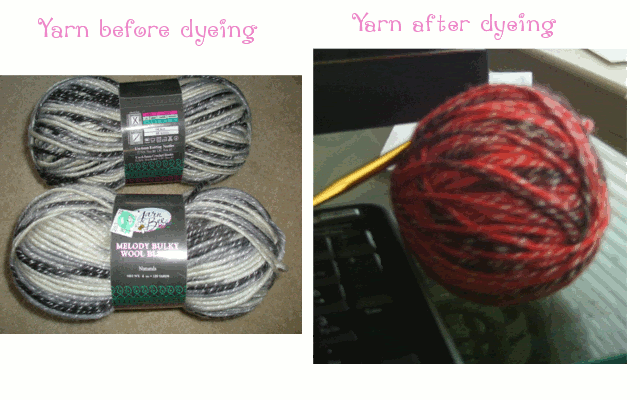 First dye job.
Click to enlarge.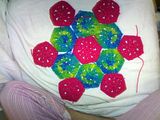 My plan for the scrappy-ghan.
Click to enlarge.